Free U.S. standard shipping on orders of $50+
Why Swimming Bottoms Might be the Swimwear Option That Suits You Best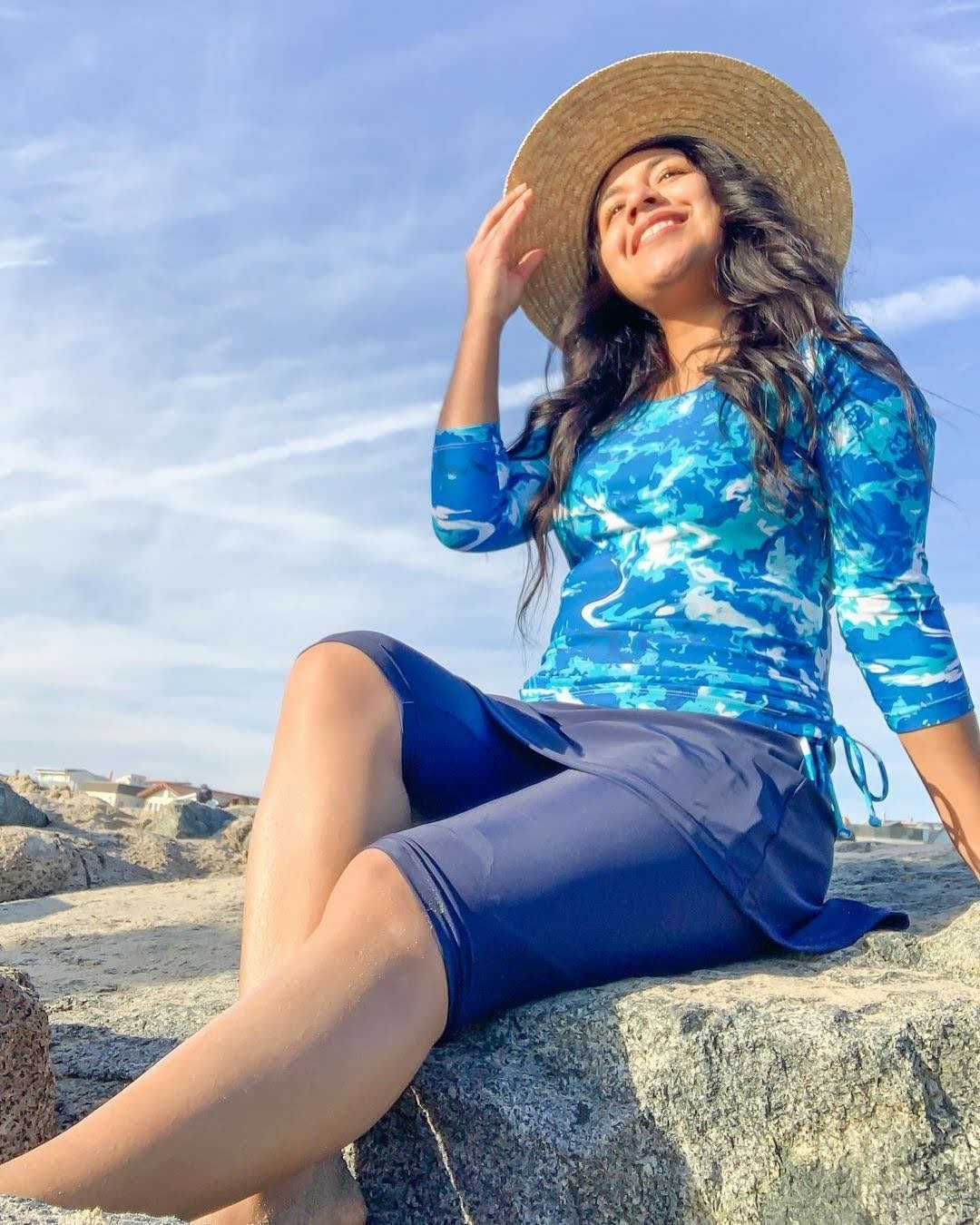 With the warmer weather approaching, many of us are now thinking about hitting the pool or booking a vacation… and, of course, about the type of swimwear that'll make us look and feel fabulous while we're having fun in (and out!) of the water.
Now, there's a wide range of women's swimwear choices that go well beyond the traditional one-piece or bikini, such as swimming bottoms. We explore this cute and bang-on-trend option below and help you pick the style that'll work best for you.
What Are Swimming Bottoms?
So, when it comes to swimming bottoms, you have a choice of a swim skirts, leggings, shorts, or board shorts. Do swim skirts have shorts underneath? Well, swim skorts are a popular option right now: this option combines a swim skirt with integrated shorts and makes for a flattering, stylish choice; the shorts element can be visible or hidden, depending on the design.
Swim skirts for women come in a variety of lengths and cuts, including plus-size swimwear options, so you can choose the type that you feel most confident in. You might want to rock a high-waisted swim skirt or prefer to opt for a midi swim skort that features incorporated capri-pants. There are so many choices available that finding the perfect style for you is easy!
How To Wear A Swim Skirt
One of the best things about swim skirts is that they are so versatile and easy to wear. They look great worn with a swim top (more on this coming below!), or if you're wondering, 'can you wear a swim skirt over a one-piece?' then it's a resounding yes on this score, too. In fact, having a swim skirt in your beach or poolside bag to slip on when you get out of the water means you can easily transition from a swim to another activity without having to worry about getting changed.
Swim skirts and skorts look great when combined with a swim top or tunic; depending on your preference, you could opt for a matching design or add a pop of bold color to the top half of your swimwear. Alternatively, you may prefer to match your swim skirt with a sleeveless top that features a built-in bra for extra support, or select a loose-fit swim top, for style and comfort.
Choosing Swimming Bottoms
Picking the best swimwear for your shape means wearing it will make you feel confident and look amazing - so that you can get on with the important stuff: like having fun at the beach!
Pretty pear-shapes usually look phenomenal wearing a flowy swim skirt or skort or a plus size swim skirt, which balances the figure while flattering the curves.
Those with awesome apple shapes are often best opting for a skort with integrated mid-length leggings or a high-waisted swimming brief paired with a tankini swim top or vest.
Athletic-type bodies look fabulous in swim shorts or board shorts; you can choose a pair in either a block color or a flamboyant design, depending on your style preference.
Are Swim Skirts In Style Right Now?
Yes, they are trending! Swim skirts are not only a flattering choice, but they're currently riding high in the beachwear fashion stakes, with a growing number of celebrities being spotted by the pool or on the sand sporting swim skirts or shorts.
Given the range of looks and styles available - as well as the comfort factor, of course - swim bottoms are not likely to be going anywhere soon, which is great news for their ever-increasing number of fans!